The Bell Place:
This is an attempt to pay homage to the late home of a few of my best friends. I never lived there, though the couch was long my second home. It served us well over the course of two years and left a lasting impact on our small group of brothers. May she do the same for her next family.
House, business headquarters, community epicenter and man cave, this place on the corner of 40th and Bell (lovingly known as "The Bell Place") provided whatever we asked of it for two years. When some of my best friends in the world moved in, our community dynamic changed forever. We were finally all reunited in one of the greatest cities on the planet (except for me, which would change soon after that).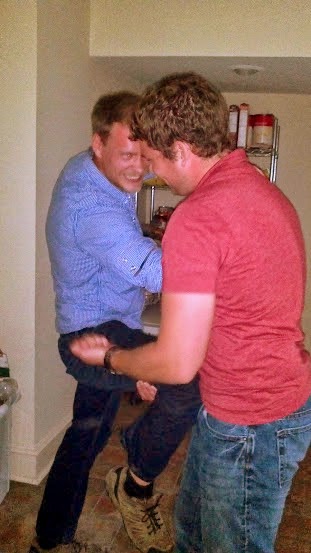 This is one of the first fights Justin and Steven had at the Bell place!
Chris, Steven, Justin, and Ryan moved in June 1, 2012. Steven and Justin (brothers) moved from the country, both watching over two of their properties. Chris and Ryan were both already in the city and decided it was time to get under one roof to reduce cost. I was living in Topeka, KS and was happy to find that they had a comfy couch/futon in the living room with my name on it.
I still remember the first time I walked through the doors to that big old house. I was invited over by my friends who had just moved in two weeks prior. I remember standing in the middle of the living area on the same old original hardwood floors, circa 1903. It was a Saturday afternoon. I simply stepped in, walked around and thought to myself, "this place is perfect". Funny enough, they thought the same thing when they stepped through those doors. There was never a question that this was the place for them. It wasn't a pretty home, but it was full of life and charm.
This house is centrally located in midtown, the heart of Kansas City. Within one block you can find great eats, drinks, music, art, history, and homeless people. What else could you really want?
The friend group really hit the ground running, making this home the center of almost every major event. We had birthday parties, sports watch parties, cook outs, gamer nights (for obvious reasons, I was never really involved in these), and the list goes on.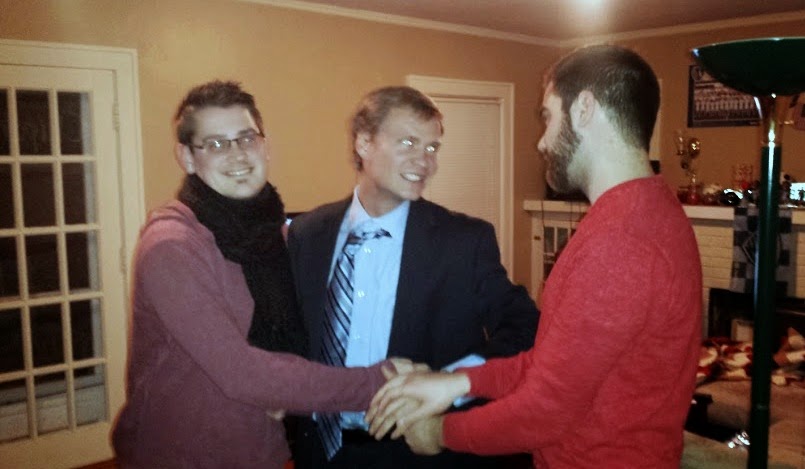 Awkwardly sending Justin off to a Holiday Party
More importantly, this place served as the grounds where some of the most impact-full relationships of our lives were created. The team used this house as a conduit to create friendships (and end some) with people from all over the city. It was almost ritual for us to stay up too late hanging out on the porch or taking a walk, smoking a cigar and talking about life, sometimes with the strangers walking by.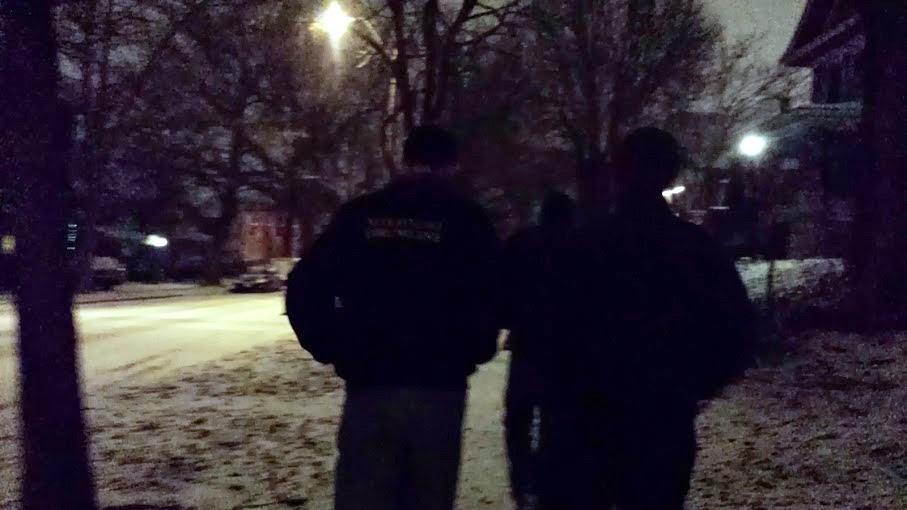 Ritual walk to the liquor store down the street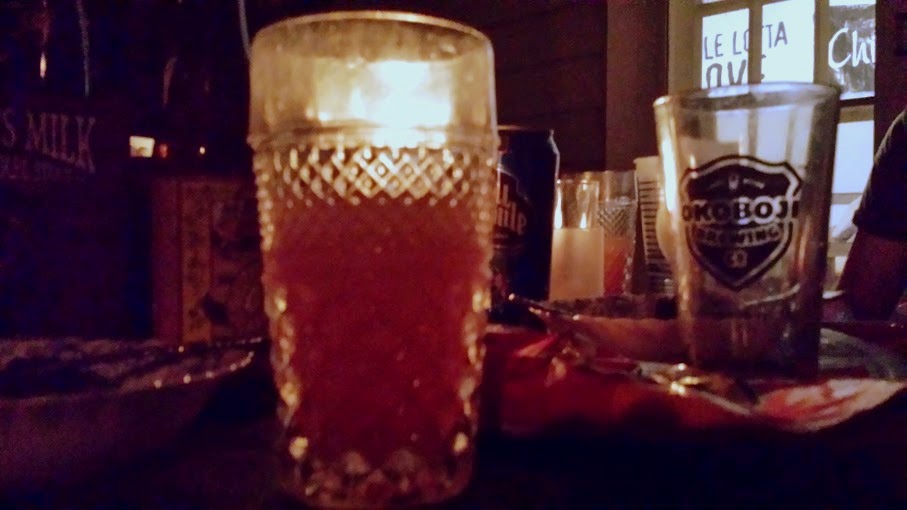 Some drinks on the porch
One of our best collective memories of this place is when we celebrated Justin's 30th birthday (video below. Don't hold it against us!).
If you have a good memory of this place, leave it in the comments. May she ever be a vessel of good times to her captives!